Georgian Terraced Housing

Speculative Housing London 1774-1841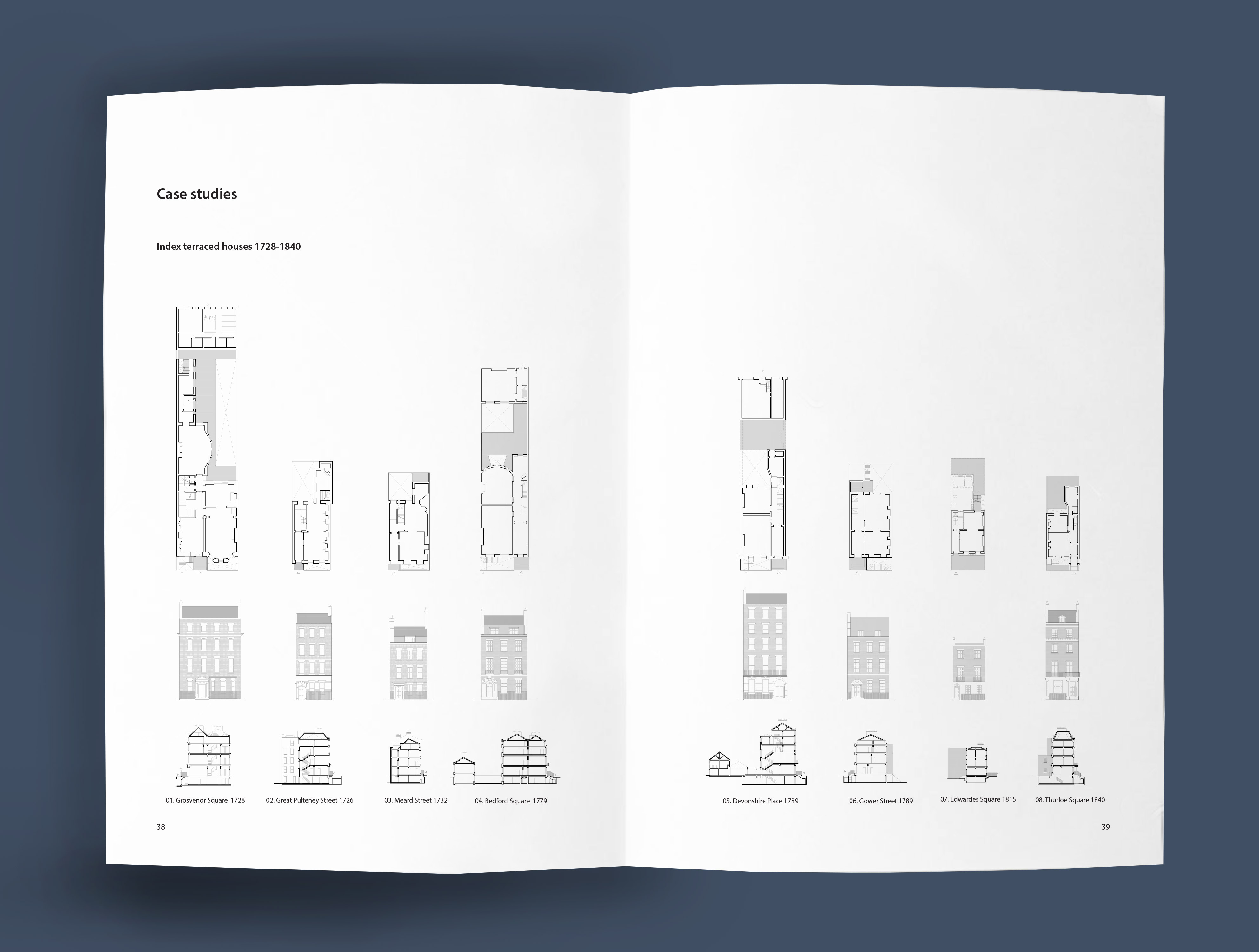 The research and design project Georgian Terraced Housing: Speculative Housing Development London 1774-1841 looks into the design principles and emergence of speculative housing in the city of London at the end of the eighteenth century. Through an analysis of terraced housing the study illustrates how the standardisation of building methods emerged and transformed the construction industry of pre-industrial London. The typical construction of a brick facade, a front and back terrace, two structural party walls, a large drawing room and a central staircase resembles the spatial, economic and domestic context of eighteenth century London. By illustrating the transformation of the architectural elements, the research presents how the optimisation and standardisation of materials influenced the social-spatial relationships of domestic life. The drawn genealogy - from a large town house to an optimised workers house - aims to trace and illustrate the complexity of housing construction in London during the eighteenth century.

Research and design project 08.2017-01.2018
Taught MPhil Projective Cities
Architectural Association School of Architecture Part of symposium 'Design research in architecture' at the Shanghai Jiao Tong University China (10/12/2017).